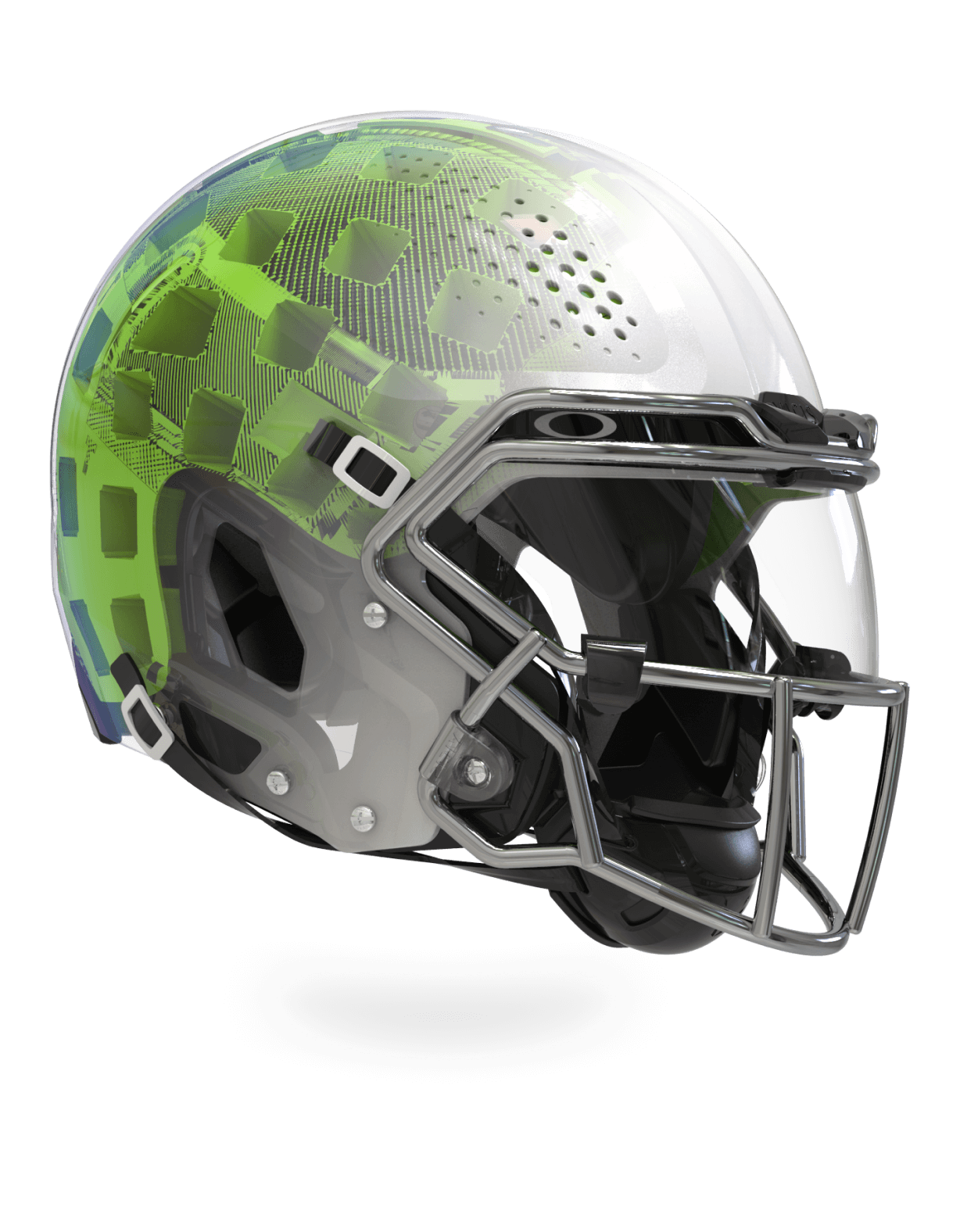 THE LATEST EVOLUTION IN
POSITION-SPECIFIC PROTECTION
The VICIS ZERO2 QB is the first-ever helmet engineered to provide position-specific protection for quarterbacks. Meticulously tested and optimized to provide unparalleled performance for the most common impacts quarterbacks experience.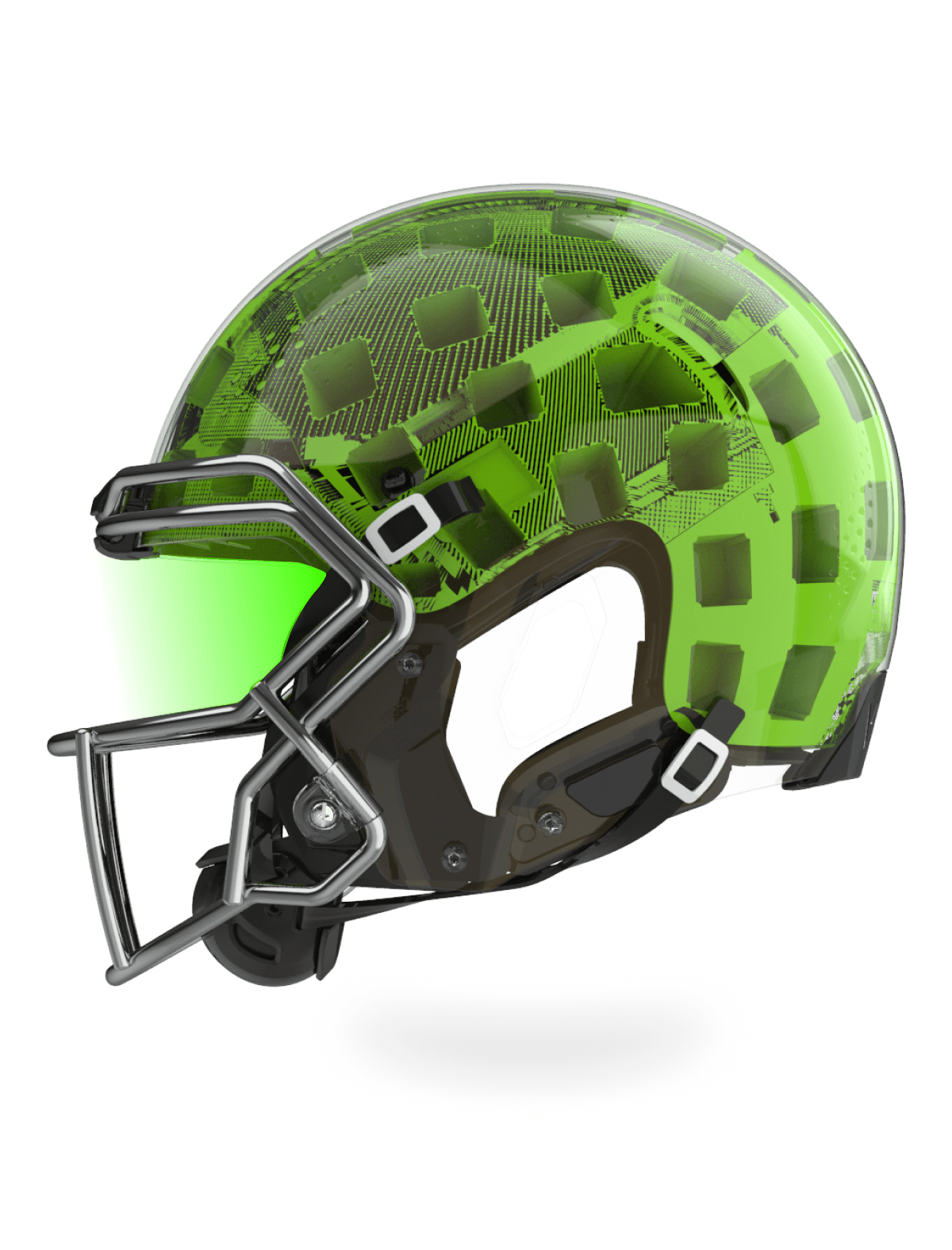 DESIGNED FOR THE
QUARTERBACK
The ZERO2 QB leverages an all-new RFLX layer that has been developed and optimized based on data provided by the NFL & NFLPA which illustrates common impact locations and impact velocities experienced by quarterbacks.
By harnessing these data points, VICIS RDI has introduced a new RFLX layer for the ZERO2 QB designed to effectively mitigate and absorb forces associated with these impact types. This new design offers enhanced protection to the quarterback's head in areas that are frequently impacted during gameplay.
ENHANCED
FIELD OF VIEW
Like all VICIS helmets, the ZERO2 QB offer an industry-leading field of view, providing athletes with an enhanced level of awareness on the field. Improved vertical and horizontal sight lights means quarterbacks can see and react quicker than the traditional helmet.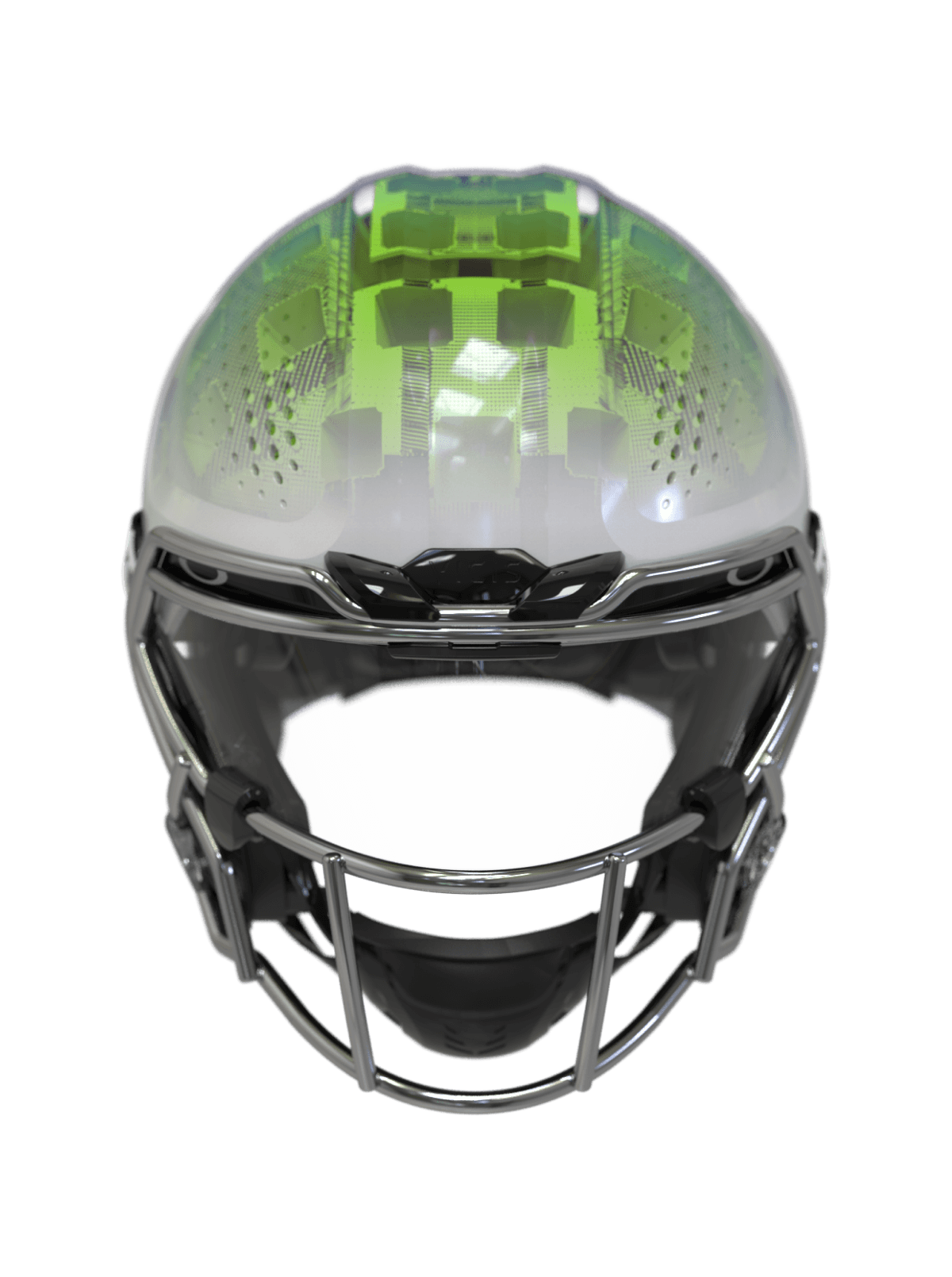 UNDISPUTED

PROTECTION
NOTHING LESS THAN TOP RANKED PROTECTION
Engineered with the player's safety as the utmost priority, the ZERO2 QB has been recognized as the third-highest ranked helmet in the NFL/NFLPA helmet performance rankings, right behind its sibling and the only other position-specific helmet, the ZERO2 TRENCH.
With its advanced technology and exceptional performance, the ZERO2 QB helmet provides unparalleled protection, allowing quarterbacks to perform at their best and take control on the field.
TOP TEN NFL / NFLPA HELMET LABORATORY RANKINGS (JULY 2023)
1
VICIS ZERO2-R MATRIX ID TRENCH
5
VICIS ZERO2-R MATRIX ID
6
RIDDELL SPEEFLEX PRECISION DIAMOND
7
RIDDELL SPEEDFLEX PRECISION
9
RIDDELL SPEEDFLEX DIAMOND